DESCRIPTION
The AutoPot system is a universal irrigation system suitable for growing most edible and decorative plants. It can be used in greenhouses, gardens or at home, regardless of the level of experience. You can grow both in typical hydroponic substrates, having the advantages of soilless cultivation, as well as in soil, coconut or rockwool. Acting automatically, the system saves a lot of time, leave for a long weekend and be sure of healthy plants, at the same time a successful harvest, without the risk of drying out.
SPECIFICATION
The offered set consists of:
1 x tray with lid

2 x 8.5L square pot

1 x AQUAvalve (flush)

2 x copper square mat with an edge

2 x square fabric mat

1 x meter of hose 9mm

1 x 9mm T-connector

1 x T-connector 2x16mm, 1x9mm

1 x 47L tank with a lid and a 9mm gasket

1 x 9mm tap

1x cross-type connector 2x16mm, 2x9mm
The set presented in the offer can be folded in many ways.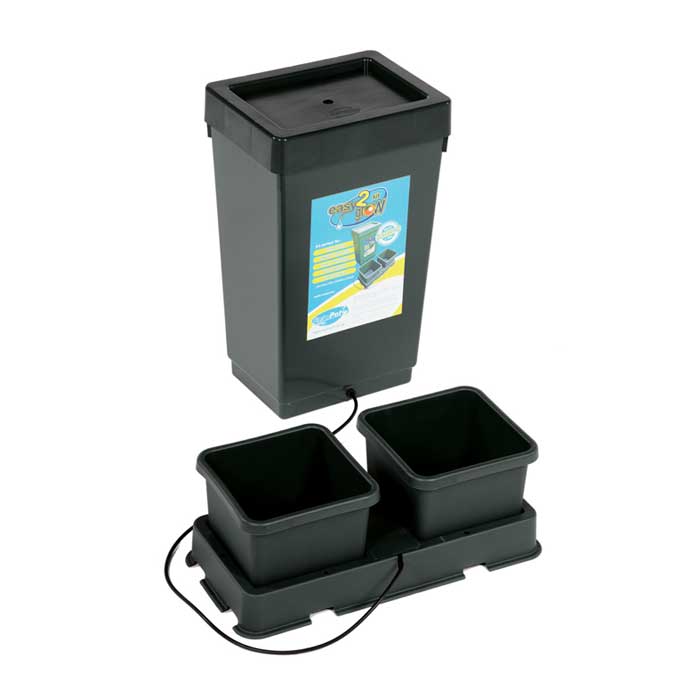 Stand type

:

Easy2grow

Pot size (L)

:

8,5

Number of pots in the Autopot system

:

2

Tank (L)

:

47