The fan ensures constant air exchange, which translates into a reduction in temperature. Together with the carbon filter (available in our assortment) ensures that you get rid of any unwanted odors.
Specification
Fan
Connections: Ø 250mm
Performance:I gear: 1224 m³/h
2nd gear: 1660 m³/h
Fan speed control (2 gears)
Integrated temperature knob
Power: 230V, 50Hz
Power: 170W
Volume dB:51 dB
High static pressure
Weight:5.7 kg
The fan has special rails for easy installation.

Carbon filter


Filter connection flange diameter: Ø 250
Filter diameter: Ø 30 cm
Material: steel
Activated carbon: LITE VIRGIN ACTIVATED CARBON
Height: 75 cm
Weight: 15.5 kg
Activated carbon weight: 7.6 kg
Active carbon layer width: 5 cm
Maximum filter capacity:1650 m³/h
Optimal filter performance: 1500 m³/h
Service life: works optimally from 12 to 18 months
Comes with a pre-filter.
Gallery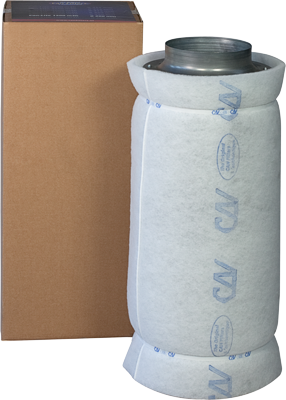 power (W)

:

170

Flange (mm)

:

250

Loudness (dB)

:

60

Airflow regulation

:

yes

temperature regulation

:

no

Maximum fan performance (m3 / h)

:

1660