DESCRIPTION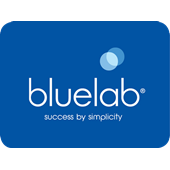 Hands-free monitoring and dosage of the pH level. Very easy to use. We know that the pH level can vary. Our clever pH controller automatically monitors and adjusts the pH level for you and your requirements.
SPECIFICATION
-Automatic control and monitoring of the pH system in tanks up to 760 L
- Green backlit LCD display with brightness control
-Large, clear displays
- Easy to navigate the menu, programming and changing settings
- Simple pH calibration button with a guide on the screen
- Flashing high / low alarm with the ability to control
- Set locks to protect against excessive dosing
-Restoring the dosing settings when restarting the device (eg after a power outage)
-Waterproof walls of the assembly structure
- Use undiluted Bluelab pH up or down
-Supplier with international adapters
- Replaceable double crossed pH electrode
-Delectable electrodes Bluelab temperatures (for pH ATC)
- Replaceable peristaltic pump and pipes
-In the set two sachets for pH electrode calibration (pH-4.0 and pH-7.0)
- Guarantee of 5 years for a pH electrode of 6 months
- When using the meter, rinse it with plain water and place it in KCL liquid
important:

- The meter's electrode must always be wet and only  KCL liquid .

- Do not store the electrode in inverted, distilled or deionized reverse osmosis - loss of the warranty, the electrode will change color.

- The substrate must be damp.

- We recommend performing the calibration at least once every 30 days. The meter has the function of reminding the passage of 30 days.

- We carry out the calibration in the order PH7 and then PH4.
Specification:
 

pH

Control parameters:

pH - to choose a single 

 




direction (up or down)

Adjustment range:

0.1 - 13.9 pH

Dosing power:

10 ml per minute

Accuracy:

0.1 pH
PH meter type

:

Electronic stationary for water