DESCRIPTION
Canna Start 1L fertilizer - one-component fertilizer for seedlings and cuttings 
Thanks to the possibility of using Canna Stary on various substrates, this fertilizer is perfect for breeding seedlings or seedlings
This nutrient contains essential micro and macro elements needed by young plants in the growth phase (beginning). 
Using Canna start, we eliminate the risk of burning the plants with excessive fertilization, which can happen when using strong mineral fertilizers that may be lethal for young plants. 
Instructions for use:
Shake the bottle well before use.

Pour water into the food container.

Dissolve 40 ml concentrate in 10 liters of water (1: 250 ratio).

The EC value of CANNA Start after dissolution in water (tap water) is from 0.7 to 1.3 mS / cm2 (= EC solution + EC water).

Recommended pH: 5.2-6.2, depending on the substrate.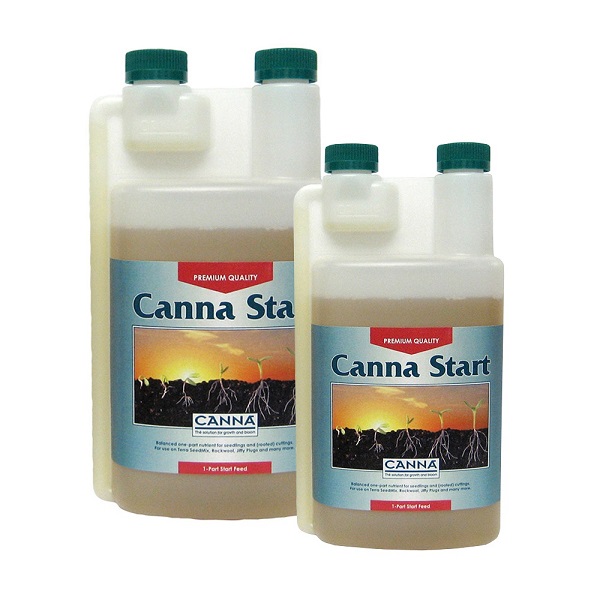 Type of nutritions

:

Mineral

Life phase

:

grow

Type of cultivation

:

Coco

,

Soil

,

Hydroponics

Capacity (L)

:

1