Adwa waterproof pH/ORP meter with LCD display. ADWA AD14 is a pocket professional pH/ORP parameter meter. The ADWA AD14 enclosure is completely protected against moisture.
Specification
ORP meter PH/ORP METER ADWA AD14:
PH/ORP meter (Oxidizing and reducing potential - REDOX) ADWA AD14, temperature with calibration solution for pH4 and pH7 measurement
Technical data:
Measuring range:
pH: - 2.0 to 16.0 pH
temp: (5°C to 60) °C (23.0°F to 140.0°F)
ORP: /- 1000mV
Resolution:
pH: 0.01 pH / 1 mV
temp: 0.1°C
Accuracy:
± 0.01 ph /± 2 mV
± 0.5°C /° 1°F
Measurement conditions: -5°C to 50°C, max. 100% humidity
Temperature compensation: automatic(ATC function)
Battery life: 250 hours, 4 x 1.5V batteries (included)
Dimensions: 175.5mm x 39mm x 23mm
Weight: 100 g
Includes pH reagents in sachets (4.01 and 7.0)
Produced in the EU
Includes:
-Adwa AD14 meter
-Batteries
-User Manual
-PH calibration fluids: 7.01 and 4.01
The ORP meter is pre-calibrated and does not need to be recalibrated.
However, if your measurement raises doubts, do the following:
Soak the probe for 20-30 minutes in ad7061 cleaning solution
Carefully wipe the platinum probe (for ORP measurement) by rubbing it with a cotton sw swoon soaked in the same cleaning solution.
Rinse the probe with clean water, wipe it with a sling, then rinse again with clean water.
Gallery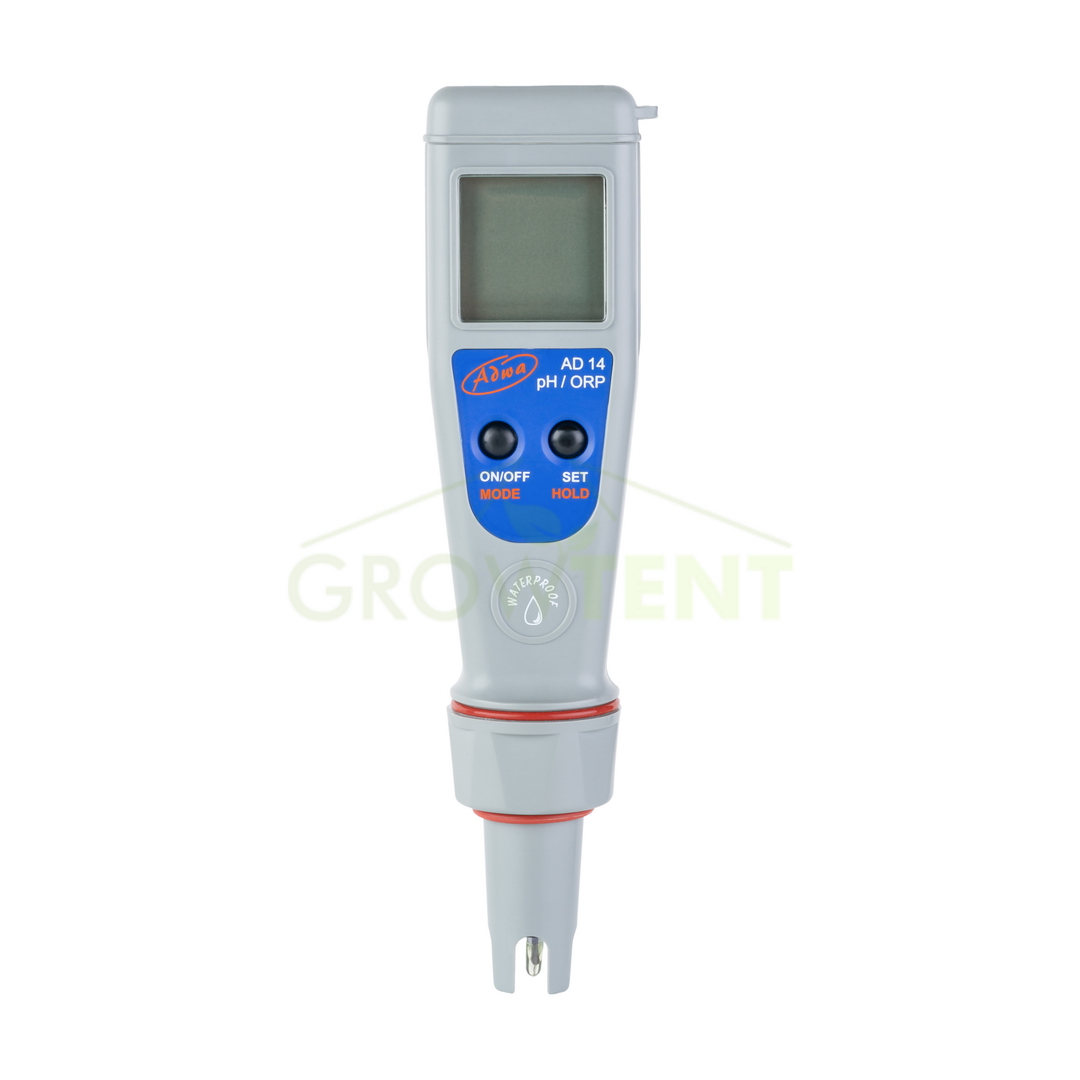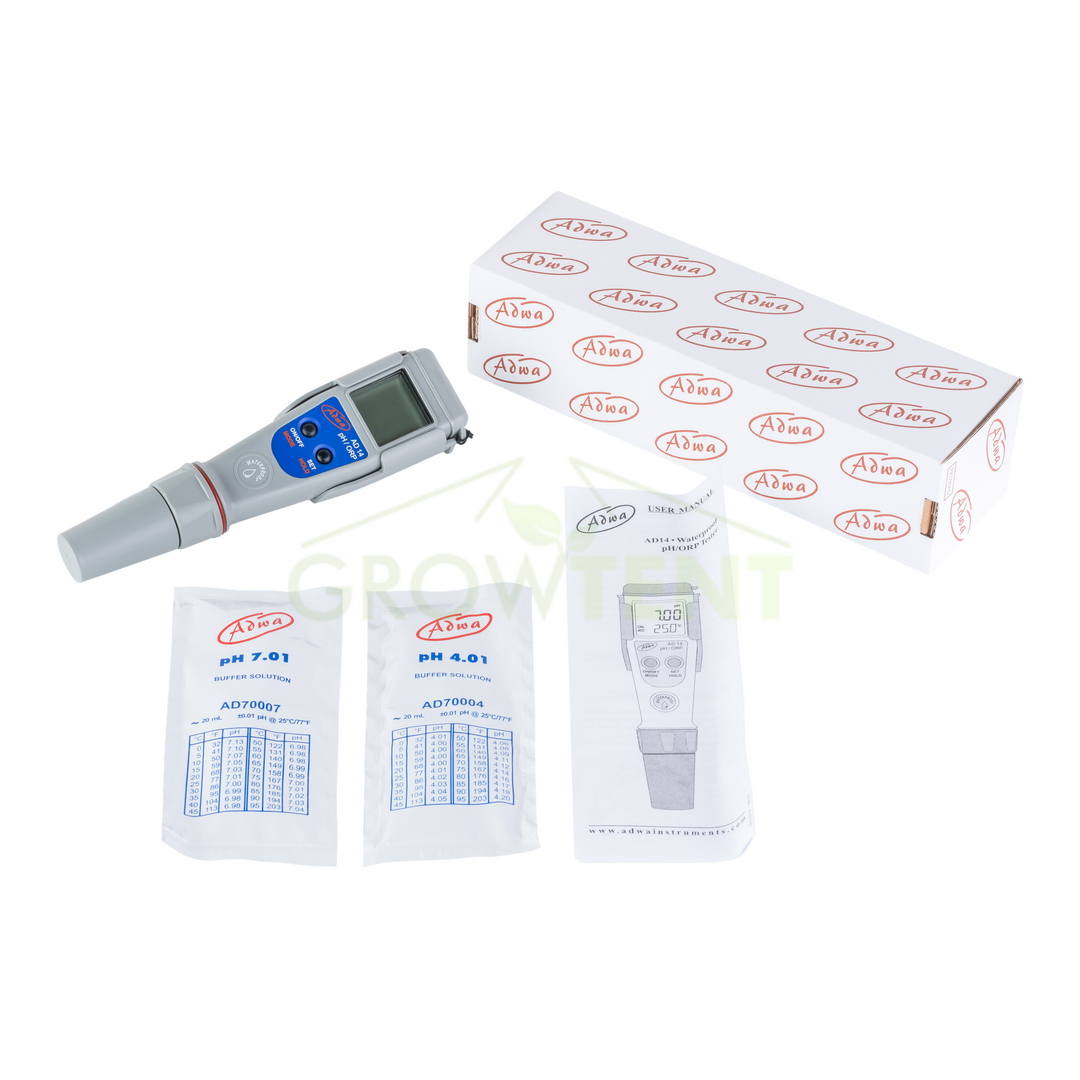 PH meter type

:

Electronic, portable for water