What you buy
In the kit you will get a new bluelab pH Probe product in its original packaging. The whole carefully wrapped with bubble wrap, moreover, each package is wrapped in black stretch film or courier envelope. We attach a fiscal receipt or a VAT invoice on request to each package.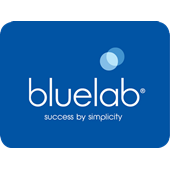 Specification
Features of the interchangeable pH electrode:
- Easy to clean
- Gel-filled (no refill), low maintenance costs
- Double knot
- Waterproof cable
- Probe holder included - keeps the electrode safe
- BNC connection quality 2
- 2m standard cable
- 6-month warranty
Important:

- The electrode of the meter must always be damp, only liquid is used for this purpose KCL.

- Do not store the electrode in water from reversed, distilled or de-ionized osmosis - loss of warranty , the electrode will change color.

- The substrate must be damp.

- We recommend calibrating at least once every 30 days. The meter has a reminder function of 30 days.

- Calibration is performed in ph7 order and then PH4.
Gallery