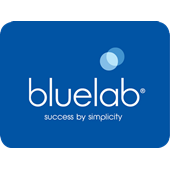 Wirelessly record data and view nutritional measurements from crops. Bluelab ConnectStick receives data wirelessly from Bluelab ConnectMonitors, records data in the cloud.
Specification
-Data logging capability (when using Bluelab Connect products sold separately)
-Bluelab Free Connect - software available on the Internet
-View data and current status, remotely via Google Docs (constant internet access required)
-Range: Inside 20m, Outdoor 50m (you can strengthen range by purchasing Connect Range Extender)
System requirements:
Microsoft Windows XP or later for Bluelab Connect.
Internet connection for remote access and measurements sent to the cloud.
Gallery