What's new in the LED grow industry
2020-11-19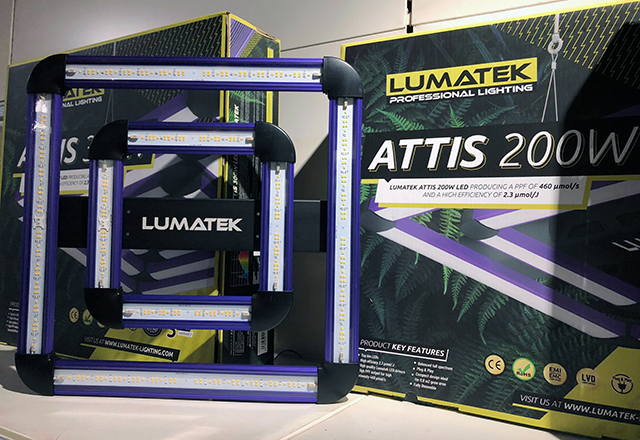 What's new in the LED grow industry? New LED grow lamps released in 2020
However the 2020 year was very difficult for the producers 2 big manufacturers (MARS HYDRO & Lumatek) have released new LED grow models. Both solutions are based on non-fan design & white spectrum technology.
MARS HYDRO TS SERIES
Mars hydro has been popular especially for their Reflector series (green casing panels) which are very best sellers. In the end of 2019 they discontinued the red&blue spectrum Reflector, Mars II and PRO series to produce only the new design lamps. The new TS series main features:
Mix of cool white and warm white (full spectrum white LED diodes)

Lower price

Non fan design - silent operation

Lightweight casing

Adjustable Hangers in a set
LUMATEK ATTIS & ZEUS PRO
Lumatek is one of the most known HPS & ballasts producers for growing plants indoor. They were waiting quite a long time to introduce their first LED panel. Finally they decided to introduce no-fan design, white spectrum ATTIS & ZEUS models.
The new ATTIS advantage
Balanced full spectrum (full spectrum white LED diodes)

High Efficacy

High PPF output for high intensity

Lower price in comparison with COB lamps & Blue-red panels

Non fan design - quiet "Passive cooling"

Fully Dimmable

High quality Lumatek LED drivers

Lightweight casing

Controllable (ZEUS 465W PRO only)
The main disadvantage of the new non-fan LED panels is the heat output. After testing we observed that the lamp is getting very hot after a few hours of use. The temperature of the casing is so hot that you cannot touch it conveniently. That may be an advantage when you need to increase the temperature within the growing area.
We are very curious how this technology will be developed in the future.