Great White Granular One mycoris is an organic mycorose modifier that can be used in the soil and in coconut to ensure an optimal microbial development environment.
The product is certified by:
OMRI (institution supporting fair production of organic products)

Oim
Dosage:
Transplanting plants

- about 7g per liter.
It is necessary to make a recess in which we will put a young plant and then scatter the appropriate amount of mycoriza evenly in the cavity.


Preparation of thesubstrate - 150g for 50 liters of earth or coconut.
When using mycoriza for already planted/transplanted plants, small holes in the substrate should be made so that the preparation can reach the plant's root system. 5g of mycortise should be poured into each hole.
The use of more does not have a negative effect on plants.
Gallery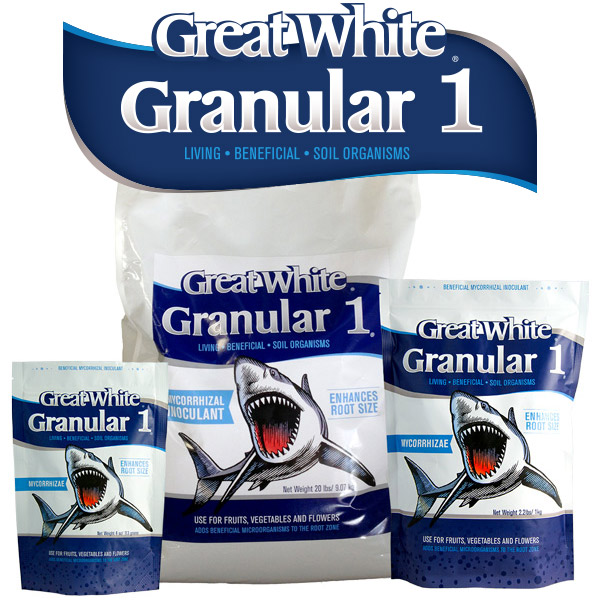 weight (kg)

:

0,113

Type of nutritions

:

bio

Life phase

:

bloom

Type of cultivation

:

Soil

,

Coco

phase application

:

General improver

,

Trace elements

,

Mycorrhiza