The AutoPot system is a universal irrigation system suitable for growing most edible and ornamental plants. It can be used in greenhouses, garden or at home, regardless of the degree of experience. It can be grown both in typically hydroponic substrates, having the advantages of soilless cultivation, as well as in soil, coconut or mineral wool. Acting automatically system allows you to save a lot of time, leave for a long weekend and be sure healthy plants, at the same time successful harvest, without the risk of drying.
Specification
The set includes:


1 x stand for 1pot XL with lid
1 x material pot 18.9l
1 x AQUAValve flusher
1 x 1m hose 6mm
1 x XL copper mat
Includes complete 1Pot Autopot XL system
With round pot capacity smart pot (material) 18.9L
No tank included!
Gallery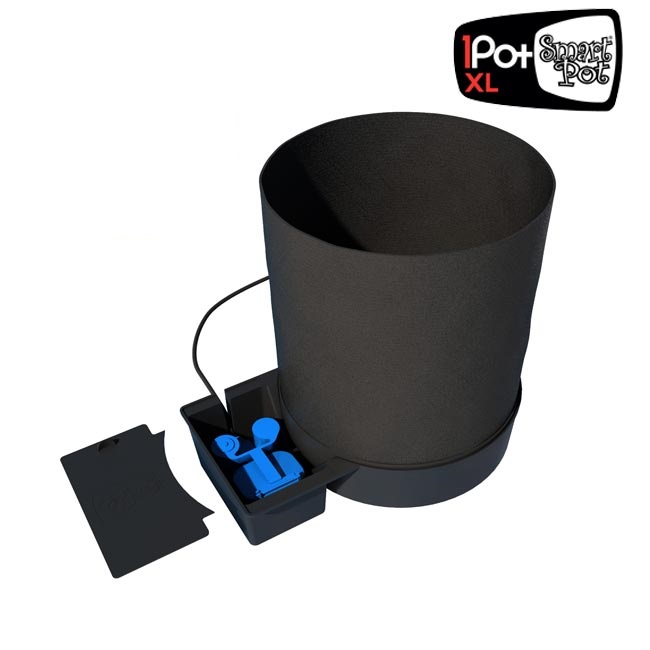 Stand type

:

1Pot XL

Pot size (L)

:

18,9

Number of pots in the Autopot system

:

1