DESCRIPTION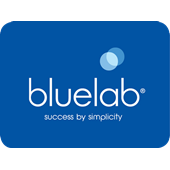 The Bluelab  Guardian Monitor Connect provides a 24 hour continuous reading for pH, (EC / ppm 700 / TDS / CF) and temperature in the nutrient solution. Optimizing these critical parameters helps in ensuring successful yields.
SPECIFICATION
- The ability to record data thanks to ONE Bluelab Connect Stick

- Bluelab Free Connect software available for free on the Internet

- View data and current status remotely via Google Docs (constant internet access is required)

- Green LEDs indicating plant safety

- Large, legible display

- It does not require EC calibration and temperature

- Simple press of the pH calibration button

- Selection values ​​for EC and temperature

- High and low alarms flashing

- Higher immunity to RF interference

- Waterproof design

- Includes power supply with international adapters

- A replaceable pH electrode in the set

- Adjustable display brightness Maintain memory (settings stopped when power is lost)

- Kompatybilny z Bluelab Connect Stick i Bluelab Connect Range Extender

- For signal amplification, we recommend the Bluelad Range Extander which is available in our store.

- Two sachets for pH electrode calibration (pH-4.0 and pH-7.0) included

- After using the meter, rinse it with plain water and place it in KCL liquid 
important:
- The meter's electrode must always be wet and only KCL liquid.

- Do not store the electrode in inverted, distilled or deionized reverse osmosis - loss of the warranty, the electrode will change color.

- The substrate must be damp.

- We recommend performing the calibration at least once every 30 days. The meter has the function of reminding the passage of 30 days.

- We carry out the calibration in the order PH7 and then PH4.
 

pH
EC

Temperature

Range of activity

0.0-14.0 pH
0 – 5.0 EC
0 – 50 °C

Accuracy

0.1 pH
0.1 EC
1 °C

Accuracy at 25 ° C

±0.1 pH
±0.1 EC
±1 °C

Calibration

Two-point (pH 7.0 and pH 4.0 or pH 10.0)

Not required

 

(Factory calibrated)

Not required

 

(Factory calibrated)

Automatic temperature compensation

YES

YES

YES
PH meter type

:

Electronic stationary for water