DESCRIPTION
"Growboxes" or boxes (tents) offered in our store are ideal for planting and caring for plants, they ensure faster growth and better harvest quality. Thanks to growboxes, you can grow flowers and herbs in warm garages / basements, you can grow seedlings in the room. Growboxes allow you to grow your own delicacies all year round :-) 
Buying in a set you save!
SPECIFICATION
Specification of the tent
dimensions:
Width: 120 cm 
Depth: 120 cm 
Height: 200 cm
- solid frame made of thick tubes (19mm)
- the capacity of the tent - 50kg!
- new made of thick, 
reflective material - MYLAR 600D
- temperature slide (facilitates folding / unfolding)
- additional MYLAR 600D floor, fastened with Velcro
- welts at the vents 
- strong steel connectors and additional material at joints
- waterproof, light-proof
- materialable material
Specification LED lamps

Size: 54 cm x 37 cm x 7.5 cm
Real power consumption: 330 w
Recommended growing area: 120 x 100 cm
Luckygrow provides an easy and intuitive way to replace light sources.
Each Luckygrow lamp has a socket to extend the current to the next lamp.
Luckygrow panels are equipped with a super silent fan that provides quiet (<40db) and efficient operation.
Specially designed ventilation openings in the casing ensure a smooth air flow between the heat sinks and the fan, thanks to which the panel works as efficiently as possible.
Warranty 3 years
Fan specification
- built-in thermostat (from 20st.C to 30st.C),
- temperature sensor on the wire,
- speed control (from 50% to 100%)
- efficiency: 400m3 / h,
- connection: Ø125mm,
- power: 65W,
- adapted to continuous operation,
- made of ABS plastic,
- weight 4kg,
Filter specification
- filtration optimally 240m3 / h / max 360m3 / h
- dimensions: h 250mm, connection fi 125mm
- contains active carbon CT 55 + pre-filter
- maximum room capacity of 20m3
- the possibility of independent replacement of activated carbon
- minimum lifespan of 12 months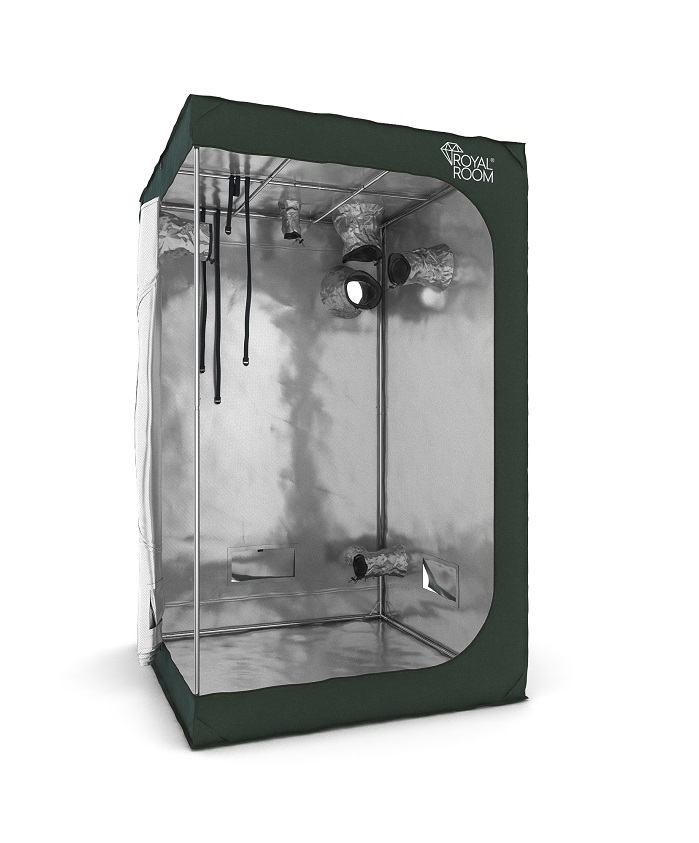 type of light

:

LED

Growbox size

:

120x120x200

number of plants

:

12

Does the kit contain fertilizers?

:

yes

co2 production

:

yes

power (W)

:

660

Type of cultivation

:

Soil

Amount of W consumed per hour (kWh)

:

0,4