How to clone plants using Clonex? how to use Clonex
2023-02-07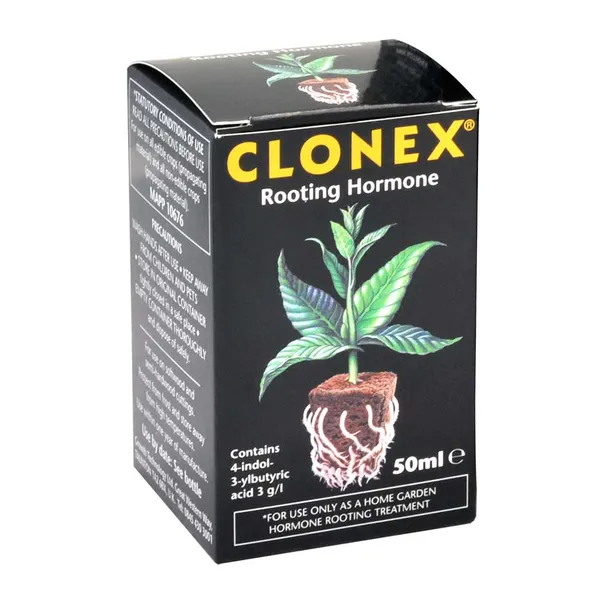 How to clone plants using Clonex?
Cloning plants is a process in which you create genetically identical copies from an original plant. It may sound very scientific, but in reality it's quite simple – cuttings are taken off the original plant and grown elsewhere. There are a few ways to get your cutting to produce roots and become its own plant, but with any method you should be using Clonex. The gel will help your plant develop roots and protect it from harm.  
How to gather cuttings?
First you need to choose a sturdy plant for gathering cuttings. Because you are going to be creating clones, your new plants will be genetically identical, a weak starter plant will make weak cuttings. After selecting a suitable plant, take off a stem with at least 4 nodes. Leave two of the top sets of leaves intact and take off any other leaves. This will help your plant focus on creating roots and make it consume less water.If you are growing your plant from seeds, after 6-8 weeks it will enter its two-week pre flower stage – the beginning of this stage is the best moment to gather cuttings. 
How to use Clonex?
Clonex is very easy to use. Simply take a cutting off your plant and cover the lower end with the gel. If you wish,  you can shave a thin layer off the end with a scalpel or razor blade. Then insert into your soil or rock wool. That's it for the basic version, but we have another method, which will ensure your clones grow into strong and healthy plants.
Our method
Get some water with a stable pH of 6.0 and add mycorrhizae, like Top Crop Microvita or Plant Success Orca Liquid. Mycorrhizae will help the roots grow and absorb nutrients. Take some Grodan rock wool cubes and soak them in the solution for a few minutes, then insert them into your tray. Garland propagators will be best for this. Take your cuttings and cover their ends with Clonex, insert them into your wool cubes. Spray your clones once a day with water to keep the inside of the propagator moist and water them with a stable pH water when your cubes dry out. After the roots develop (this can take somewhere between a week and ten days), replant into a small pot, around 3,5 l. After your clone develops for 2-4 weeks, replant again into a bigger pot. This prevents root binding, which can kill your plant. This tried and tested method is a complete package – it provides your cuttings with the best environment possible every step of the way, so they can grow strong and provide bountiful harvests down the line.